The Artibat trade fair in Rennes (France) is a construction trade fair with a special focus on roofing and a special event for us. Each edition is an opportunity for us to meet many of our customers and to make new business contacts.
This year it was even more special. After the restrictions imposed by the pandemic (drastic reduction of trips to France and visits to our production facilities in Galicia…), we were all looking forward to this edition.
1.- STAND K08 NATURAL SLATE

As for the stand, we have always wanted it to be considered as our own, something personal, of our creation and made with our own means and with the support of local companies . And we can assure you that each edition requires more and more personal involvement. We are fortunate to have a great team that brings its ideas and works hard, once we have a clear idea of the final project. We take this opportunity to thank our electricians Victor and Juanjo, our mechanics Carlos and Santi, our fitter Manolo, and of course the good work of Sito and Dany, who make this work easier.
The design of the project was completed at the beginning of September and from that date until well into October, the team took charge of the manufacture of all the elements of the stand, with the modifications that were decided as they went along.

This year, the booth was built around 4 spectacular cubes of 120×120 cm covered with different models of slate and methacrylates printed with our product range. For a greater aesthetic effect, they were supported on one of their tops, hiding the support that served as support with decorative elements of gardening, obtaining an effect of "unstable" balance.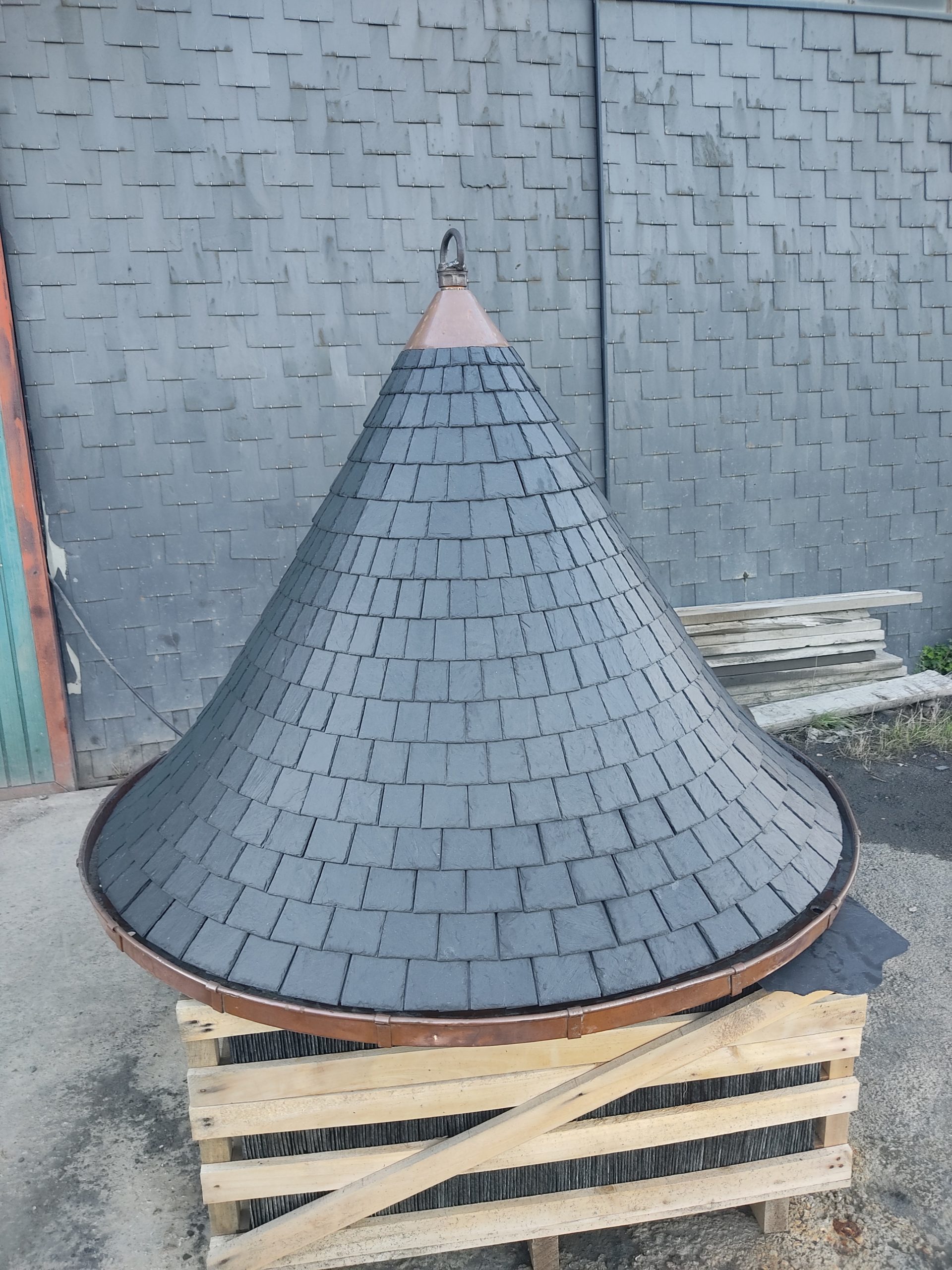 2.- DINER ON THE THURSDAY OF ARTIBAT

As tradition dictates, on the Thursday of Artibat, we held our cocktail party for our distributors, accompanied by their collaborators and customers. This year, the event took place at the restaurant Le Congrès in Rennes, bringing together more than 130 people in a relaxed and friendly atmosphere which, once again, leaves us with unforgettable memories. Sito, our "official musician", already known by all, gave us his traditional concert which put the icing on the cake of this very special party. (photos courtesy of Lydie Leclanche)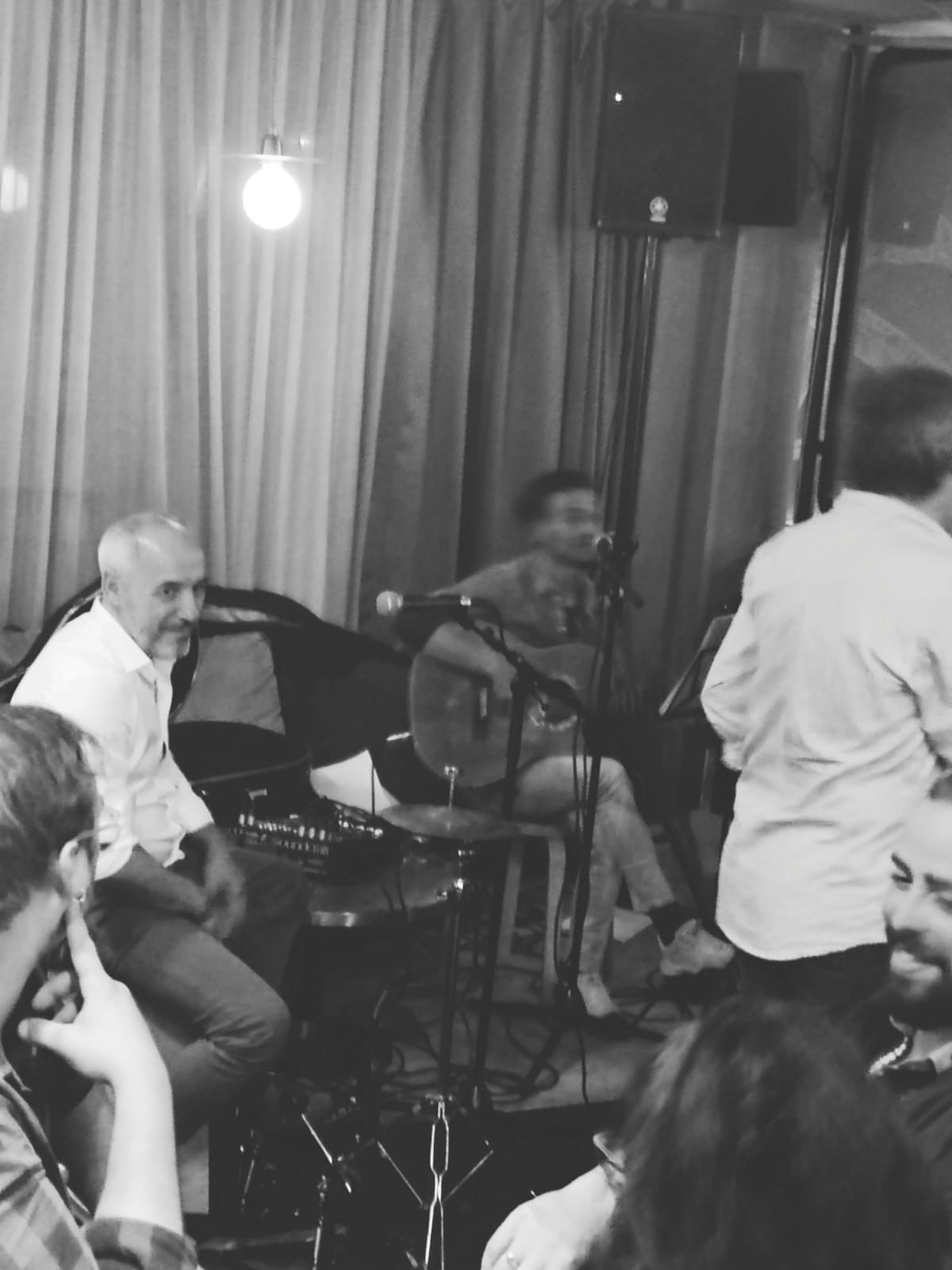 3.- THE FAIR TRADE

In figures, according to a press release from the show management, this edition was at the same level as the previous ones, with 40,000 professional visitors in 3 days, filling at times the 10 halls of the Rennes Exhibition Center.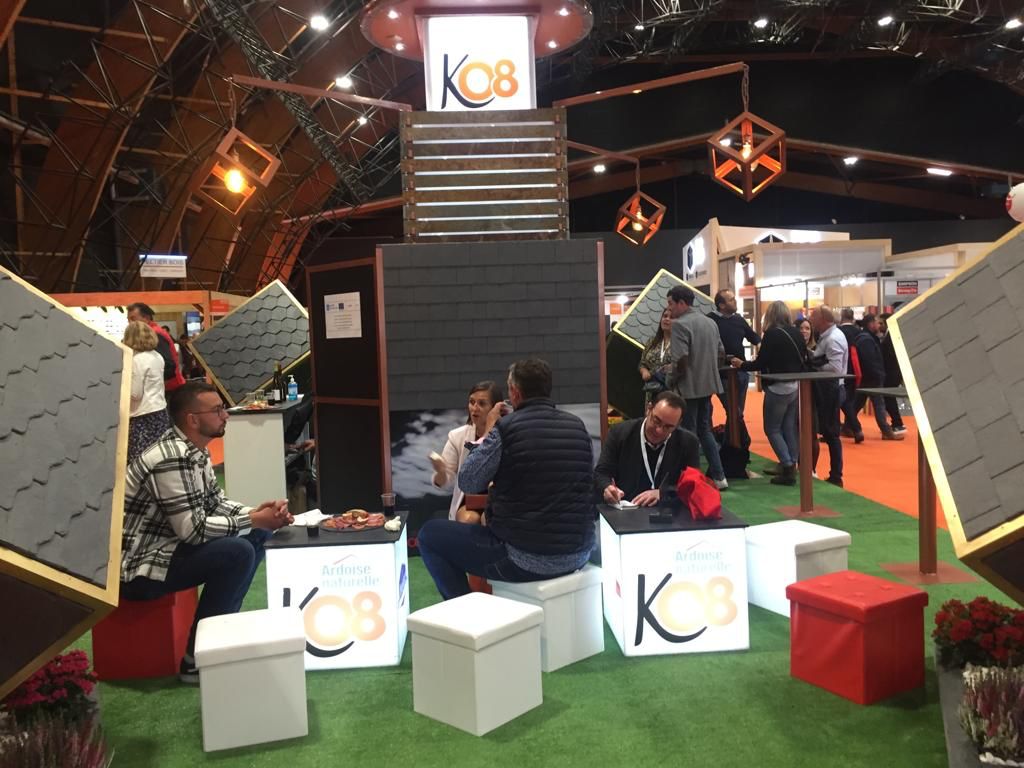 CONCLUSIONS
For our part, the results could not be more positive. We wanted to see our customers again after such a long time and to pass on our proximity to them. It was important for us to explain to them in person our efforts to satisfy their demands in such exceptional and complicated circumstances.

The day after the show, we are already planning our next attendance in October 2023, hoping to see everyone again. In the meantime, our program of visits to our plants will resume from next spring; we are looking forward to welcoming our customers and showing them our novelties, which have been numerous in recent months.