Today we are going to present you a new construction with K08 natural slate in the heart of the Pyrenees.
Pleta Arriu: brief description of the project
In the ski resort of Baqueira Beret, the Avintia Group with its subsidiary Avintia Inmobiliaria is developing a large project – Pleta Arriu. Designed by architect Sebastián Machado, founding partner and director of MANO arquitectura, Pleta Arriu comprises 38 villas of over 300 m2 with views of the Aran Valley.
In addition to the luxury homes, the project, which is already under construction, will create an enclosed area with large green spaces integrated into the landscape.
There are three types of accommodation, ranging from 360 to 530 m2. All of them have a ski room and an "avant-garde design, but respecting the traditional", by Mano Arquitectura, according to Avintia Inmobiliaria.
Our client, the Lindoso Group, kindly sent us some photos. Such a building construction requires perseverance and meticulousness. In this project, they are using an extra strong slate of 7/9 mm thickness, resistant to extreme conditions.
Thank you Tiberio.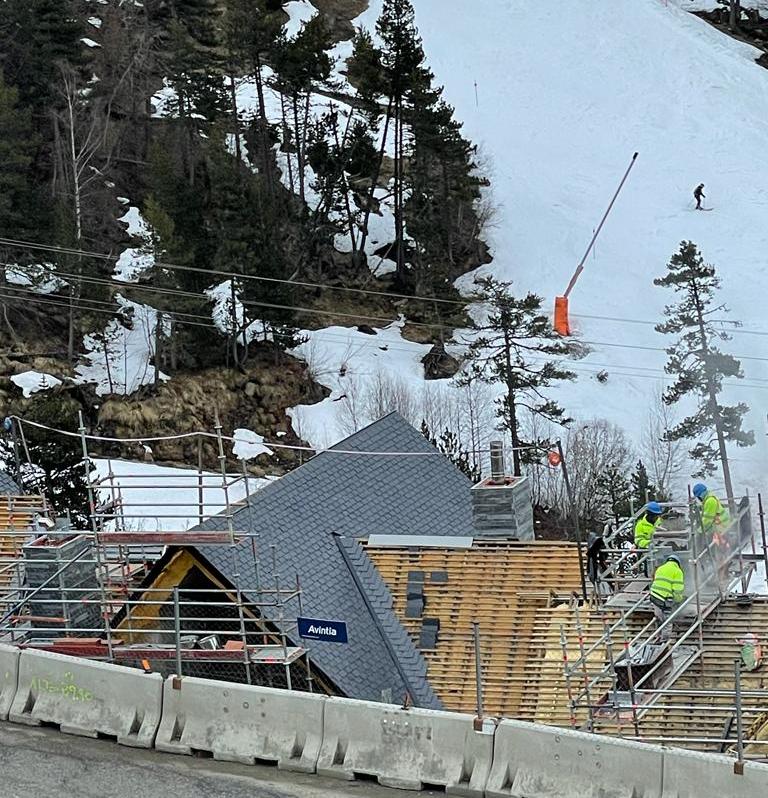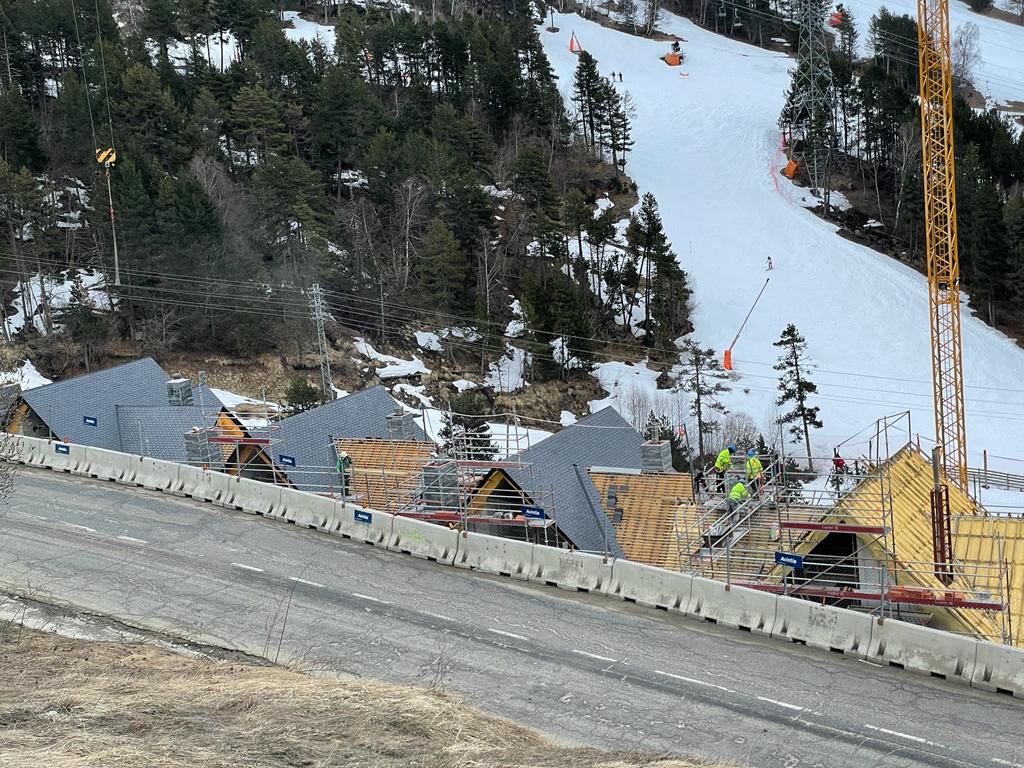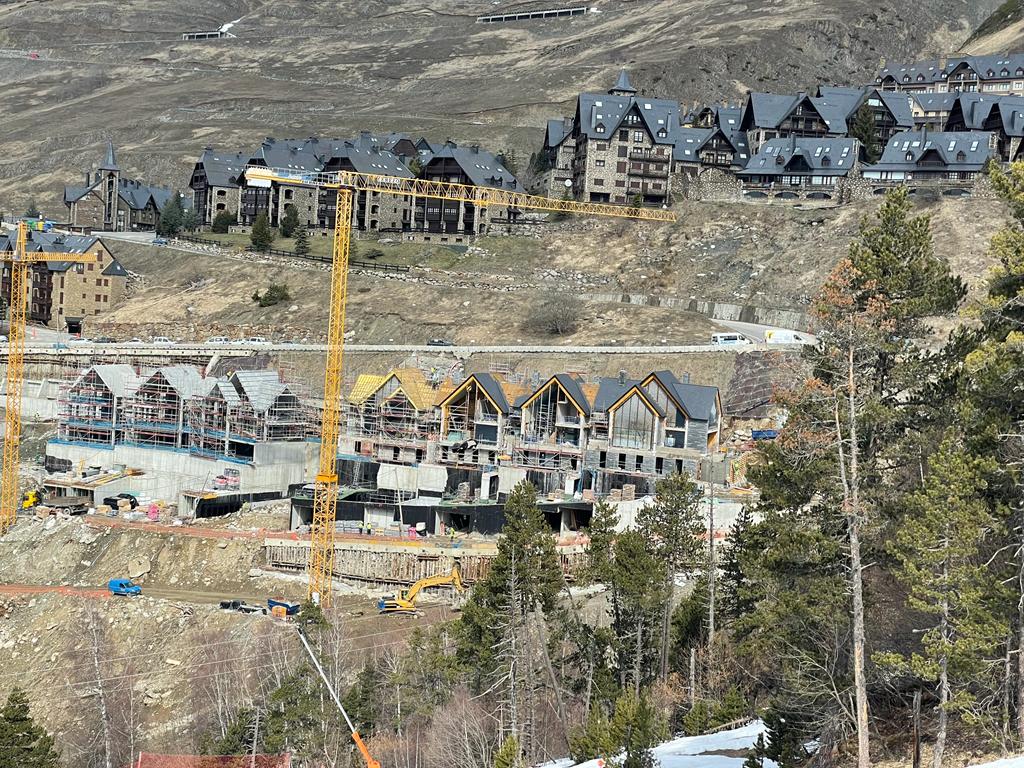 TECHNICAL INFORMATION :
Format: 30 x 20
Quality : Extra strong
Quantity: 3000 sqm.
Project promoter: Avintia Inmobiliaria
Roofing company: Grupo Lindoso
Source:
https://www.idealista.com/news/finanzas/economia/2021/06/02/790770-avintia-inmobiliaria-financia-su-promocion-de-pleta-arriu-a-traves-de-stronghold-con#:~:text=Gracias%20al%20apoyo%20financiero%20de,comience%20en%20diciembre%20de%202022.